Managing Consultants
Whenever we choose a doctor, dentist or solicitor we insist on a fully qualified professional. Indeed, the thought of engaging a non-qualified person doesn't even enter our heads. Why then do clients rarely question the qualifications of their consultants or their ethics?
To find out more read my article published in the London Business School's 'Business Strategy Review'. Download your copy now.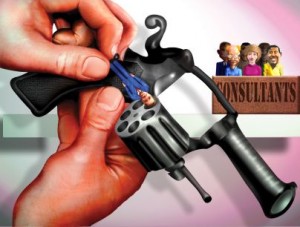 Click this link to access our growing collection of articles on the consulting profession.