Technology Tips for Consultants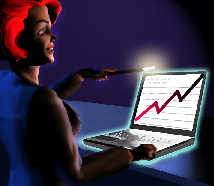 The fluent use of technology has become a key life skill. It allows us to make new contacts, land new assignments and rapidly add value at work. It keeps our professional skills sharp, our knowledge of the world current and even indulge in a little industry research. Technology skills are the hallmark of the modern business professional.
Yet there is a dark side to technology. If we are not careful it becomes an obsession, a black hole into which we pour time, money and even our sanity. Technology teases us with its promise but drives us crazy with its complexity, poor design and unreliability.
So how can we quickly get down the learning curve? How do we sort the good from the bad? Where should we start? Here are some technology tips for consultants.
Click this link to access our growing collection of technology tips.