Stress Management for Consultants
Here are six signs you're getting over stressed:
You can't stop using words that don't exist.
You feel a constant urge to give advice on subjects you know absolutely nothing about.
You lecture a local restaurant on how to improve its business.
You refer to your kids' homework as deliverables.
You firmly believe that an article in Wikipedia is all it takes to make you an expert.
You use so much jargon in bed that your other half thinks you are speaking a foreign language.
Of course, none of the above applies to me…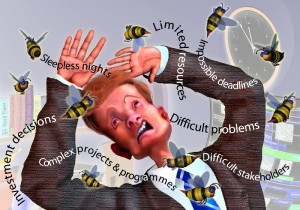 Click this link to access our growing collection of consulting jokes.