Email: laura@amskills.com   Tel: +44 208 883 1423
Professional Networking Check List
Venue: London Business School. Format: 45 minute interactive presentation + Q&A
Speaker: Ellen Miller, Faculty of Organisational Behaviour
Whoever you are and whatever your aspirations, the chances are that your success is closely linked to your professional networking skills.
I recently attended a number of events on the subject. This one was particularly interesting due to the following check list which I have adapted to make it more useful:
Do you constantly seek ways to expand the size and diversity of your network?
Do you prepare for networking events to maximise the opportunity?
Do you run have enough business cards for each event?
Are you comfortable with starting conversations?
Do you introduce yourself in a way that is clear, concise and engaging?
Do you reintroduce yourself to people rather than wait for them to remember you?
Do you remember people's names and facts about them?
Do you make notes on people's business cards to remember them?
Do you proactively introduce members of your network to each other?
Do you record information about your network and can you easily retrieve it?
Do you organise your thoughts before making calls to people in your network?
Do you regularly keep in contact with people in your network?
Do you return phone calls within 24 hours?
Do you ask for assistance or guidance from people in your network?
Do you provide useful information or contacts to the people in your network?
Do you find opportunities to ask others 'Who do you know who…?'
Do re-evaluate your network?
Do you operate with integrity and professionalism in your interactions?
Do you help others develop their networks?
Do you enjoy networking?
The more strongly you can answer the above questions the better you are at networking. If you have any 'areas for development' act on them now!
This is just a small part of a much larger and fascinating topic.
Acknowledgements & Useful Links
My thanks to Elen Miller and LBS for organising such an interesting event.
Details of the many excellent Executive Education programmes run by London Business School can be found by clicking here.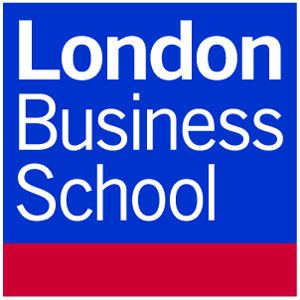 Click this link to access our growing collection of interesting events.