Email: laura@amskills.com   Tel: +44 208 883 1423
How Not to Join the Hells Angels…
…or the importance of personal appearance.
Some years ago a good friend of mine successfully applied for a job with the Essex Chapter of the Hells Angels. He did this despite not meeting any of their normal entry requirements:
A heavily customised chopper (Harley Davidson)
An ornate but slightly tired biking jacket
Extensive yet artistic tatoos
Body piercings in interesting places
Passing a tough and possibly illegal initiation ritual
No, he wasn't applying to become their bookkeeper. He's a talented  musician who at that point was in the Roy Wood Band, an excellent '60s group much revered by Hells Angels (UK). He got the gig!
My point is simple. If you are serious about future proofing your career, you need to take a good hard look at your personal impact – how you come across at a first meeting with a prospective employer or client.
Be honest. How do you really come across when someone meets you for the first time – do you have any idea? First impressions are by their nature instant and you don't get a second chance to make them. As Darwin pointed out, life is unfair. So how do you survive in the modern workplace?
Whenever we seek a full-time or part-time role we are taking a gamble. Should we match our client's appearance or should we make a point by standing out? It's your call…
The dress code of the large consulting firms is clear. Staff need to match client appearance so that an external observer cannot tell the difference between consultant and client. This reassures the client, i.e. "Hey, this guy is one of us".
However, we are all blind in some respect to our failings in this area. Here are some useful questions we can ask ourselves:
Is my clothing suitable for the job at hand?
Are my shoes reasonably clean and in one piece?
Do I smell of cigarettes or have any other stange niffs?
Do I have odd hair? (this is the easiest thing to fix)
Are my front teeth OK? (if not get them fixed)
What does my jewellery say about me? (women and men)
Do I have any obvious tattoos?
Do I really need to flaunt that body piercing I am so proud of?
Is there anything else about me that might put someone off?
Each of the above is quite a complex subject in its own right which I can't go into here. For example, take something as simple as a man's tie. In the UK a tie says a surprising amount about you. For example:
If the tie clashes, is dated or stained this person lacks judgement
Does the tie reflect what typical people in my sector wear?
Windsor Knot – is this guy a toff? All mouth and no trousers?
What does this tie tell me about the profession of the wearer?
Nobody wears a tie round here (i.e. safety hazard / uncool)
You may laugh but I have landed consulting contracts on the strength of a tie. I am a chartered engineer and I make a point of putting on my IMechE tie whenever I meet someone I know to be an engineer. We have a laugh about it (most engineers I meet are civil engineers). However, it does give me an opportunity to signal that I am a competent professional who perhaps ought to be listened to. In my field the chances of the same client meeting another chartered engineer are low and this gives me a real edge.
The good news about all this is that most of the above problems are easy to fix. All you need are: two or three smart suits with matching shirts and ties, suitable smart casual wear (my normal 'uniform' these days) and several pairs of good quality black shoes. If you build everything else into your daily ritual you are well equipped to make a reasonable first impression.
My conclusion is this. If you want to future proof your career you must ensure that nothing about your appearance puts people off. If there is, the chances are that you won't notice it and it will cause you an enormous amount of grief, puzzlement and lost income over the years.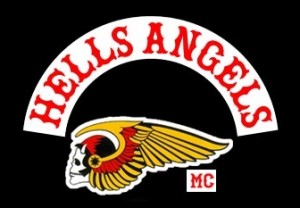 Click this link to access our growing collection of articles on how to future proof your career.