Expertise – The Key to Career Resilience
Do you invest enough in developing your expertise?
OK, so you've met the requirements of your boss or client. You've done a diligent piece of work, you've interacted well with them and they seem pleased with the results. But is this enough to stop the axe falling during the next downturn (if you are employed) or cause the phone to ring with the next engagement (if you are a consultant)?
Well, if you are at all serious about making yourself indispensable and earning the rewards associated with this (i.e. job security, dosh or even a promotion), you are going to have to work smarter. What is the key to all this? Become an expert.
It has been said that: 'Your income and influence are directly proportional to the number of people who consider you an expert'.
Many of us, when we think of the term 'expert', assume that it's well beyond our grasp. We believe it requires an innate talent perhaps bordering on genius. However, becoming an expert is in fact something well within the grasp of most of us. All it takes is a bit of enthusiasm and commitment.
Most of us go through a 'learning spurt' at the start of our careers, and perhaps to a lesser degree each time we change jobs. We dutifully attend the relevant training courses in an effort to keep up-to-date with new methods or technology through our employer. Other than that, any new learning tends to happen by osmosis rather than through any deliberate effort to stretch ourselves. We often only aspire to gain the minimum amount of knowledge to do the job at hand.
An alternative approach is to choose a subject of value in the workplace which one happens to be interested in. We then aim to become a true expert in this field. We devour every piece of information we can find on the subject by:
Attending suitable courses (you'd expect me to say this!)
Reading books on the subject
Creative web 'surfing'
More than this, we need to thoroughly understand how our expertise can be used to create value in the real world. We need to develop informed opinions about how our expertise relates to and creates value for:
The core business of our employer or clients
Other industries
The economy and society large (including public sector and not-for-profit organisations)
In short we need to immerse ourselves in our chosen field to the point we are bursting with useful information and wisdom about how to apply this.
Being a 'closet expert' of course does not get us anywhere in life. We need to find ways to visibly demonstrate our expertise. We therefore need to explore:
Publishing reviews, articles, papers and books
Give lectures and seminars
Network with the media
We need to be visible, active and never stop adding to our knowledge bank. By going well beyond the call of duty in terms of professional development, we become recognised experts. This is ultimately an interesting thing to do, professionally satisfying and strengthens our position in the workplace.
Discover what really gets you excited and turn yourself into an expert!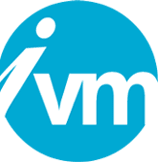 Click this link to access our growing collection of articles on how to future proof your career.