Email: laura@amskills.com   Tel: +44 208 883 1423
Creating Value and Employability
Creating value is the key to landing a job
Whenever a client or employer is thinking of engaging you they are placing a bet. You may have got your first job out of college purely on the basis of your hard-won degree and interview performance but thereafter you are a walking wager. Each of us carries a large invisible sign saying "Place your bets here – this guy has the potential to make or lose us a fortune!".
So how do we make ourselves attractive in a competitive world? How do we tell everyone we're the greatest thing since the SmartPhone but in a way that is subtle, understated and of course typically British (I wish I wasn't!).
Well, we have two tasks. First we need to find a way to 'radiate value'. We need to tastefully broadcast that we are a quality product, a fantastic bet and that any prospective client / employer would be negligent not to engage us. Some tips for how to 'radiate value':
Good, relevant academic qualifications (collect them like stamps)
Professional certifications (hoover them up)
Have an 'iconic' company on your CV (if possible)
Testimonials (use LinkedIn or similar)
Be knowledgeable and generous with your expertise
Be enthusiastic and creative (without being annoying)
Come over as 'professional' (develop a good 'bedside manner')
Engage in CPD (Continuous Professional Development)
Above all else, be visible in your marketplace
Second we need to be able to actually deliver value. This is more challenging (look at any politician). Here are some tips:
Understand value for your client / prospective employer
Work out how to increase it
Sell yourself as the best bet to deliver this value increase
Give them a 'free trial' – show them what you can do
Deliver results (and trumpet them tastefully)
If you can do all of the above you will rarely be out of work.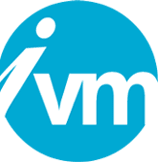 Click this link to access our growing collection of articles on how to future proof your career.