Building Change Ready Organisational Cultures
Venue: London Business School. Format: 3 x 20 minute presentations + Q&A
Speakers: Paul Farley (British Airways), Mark Spears (KPMG) and Chris Bones (Dean of Henly Business School)
This action packed event covered way too much in an hour to do the subject of change management full justice. However, each of the speakers described major change in their 'home' organisation and drew some learning from it. Change programmes were described at KPMG (the big accounting firm), at British Airways (currently facing major commercial challenges) and at Henly Business School (following a recent merger).
Although change management is a highly complex subject the key takeaway from this event for me was the concept of breaking change down into its three main elements: planning change, winning support for change and implementing change. Some useful points under each of these headings were:
1. Planning Change (aim to spend ~10% of time here)
Organisations have a limited capacity for change and leaders need to have a clear view about which change initiatives to support and in what order. None of the presentations mentioned the fact that high quality option appraisals / business cases are required during the change planning process which I felt was a significant omission.
2. Winning Support for Change (aim to spend ~45% of time here)
Nothing major happens in large organisations without winning the support of key stakeholders. Senior management must spend a lot of time on this. The first main takeaway on this subject was to map stakeholders carefully and develop a communications plan based on this. The second takeaway was to use data to convince stakeholders and involve them deeply in the analysis of this data so that they reach the inevitable conclusion that a change programme is really needed to tackle this. This involves key stakeholders and gains their commitment to the change programme.
3. Implementing Change (aim to spend ~45% of time here)
Although this event wasn't really about implementation, the war stories gave valuable insights into the change process in the three organisations. It was difficult to draw any common learning from this apart from the old saying:
"Never let a good crisis go to waste" – it is easier to sell change from a 'burning platform'.
The importance of 'Authentic Leadership' was stressed but not really covered during this event. Apart from this, implementing change seemed to be about JFDI and having excellent feedback systems to ensure that change happens more or less as envisaged.
Conclusion
Overall a great event which was both interesting and thought provoking. There are bound to be gaps in a subject this large, however, the event was definitely worth attending. I can also report that the canapés were legendary but the red wine was a bit iffy. Will stick to the lager next time!
Acknowledgements & Useful Links
My thanks to the LBS Human Capital Network for organising such an interesting event.
Details of the many excellent Executive Education programmes run by London Business School can be found by clicking here.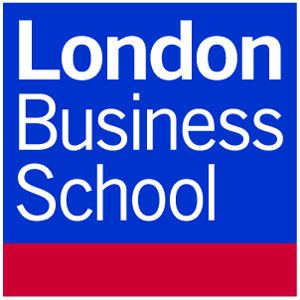 Click this link to access our growing collection of interesting events.