Email: laura@amskills.com   Tel: +44 208 883 1423
Building Brands From The Inside Out
Venue: Lincoln's Inn. Format: 1 hour interactive presentation + Q&A
Speakers: Nader Tavassoli, Professor of Marketing at LBS & Richard Hytner, Deputy Chairman of Saatchi & Saatchi Worldwide
Every Autumn a strange ritual takes place called the London Business School Alumni Celebration. I really don't understand why a group of otherwise sane adults decide to hold a massive global jamboree to celebrate LBS, its achievements and those of its 'illustrious alumni'. How cringing!
On the other hand it's a great opportunity for the gregarious to attend an excellent lecture, network enthusiastically and overdose on canapés and wine!
This year's lecture on building brands was no exception and the speakers, both self acknowledged as 'vertically challenged', gave an excellent talk on how the top companies use their culture to create a sustainable competitive advantage by creating staff and customer 'Loyalty Beyond Reason'.
Many case studies were presented including how Southwest Airlines and Saatchi & Saatchi were using this thinking to develop their businesses. Key takeaways were that businesses need to:
Stand for what people care about
Excel at 'moments that matter'
Start on the inside
This is just a small part of a much larger and fascinating topic.
Acknowledgements & Useful Links
My thanks to LBS for organising such an interesting event.
Details of the many excellent Executive Education programmes run by London Business School can be found by clicking here.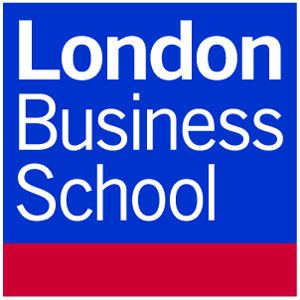 Click this link to access our growing collection of interesting events.