Technology Tips
Many independent consultants I know struggle to create a professional web site.
I've just discovered the following free automatic web site generation service which instantly turns your LinkedIn profile into a web site which is optimised for all platforms. It is called https://branded.me
The process is automated and takes seconds to convert your LinkedIn page into a website which you can then edit and point to any domain you own.

Continue reading →
Do you ever get the feeling that web surfing is a bit like driving a car on vacation? We pass through all sorts of interesting places yet if we need to capture their essence we need to go to the hassle of pulling over, climbing out, preparing the camera and then take the photograph. On the web we have to go to the effort of bookmarking a page (useless when the web site changes) or perhaps copying and pasting the web page into an MS Word file and figuring out where to save it on our hard drive. What a hassle! Is there a way to easily save web content? Continue reading →
Keeping up-to-date in the fast moving world of business, technology and science is a real challenge for busy professionals. Why not download podcasts onto your Gizmo (SmartPhone, iPod or portable media player) and listen to them during your dead time (i.e. travelling or at the gym)? Here's how to do it: Continue reading →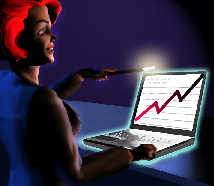 The fluent use of technology has become a key life skill. It allows us to make new contacts, land new assignments and rapidly add value at work. It keeps our professional skills sharp, our knowledge of the world current and even indulge in a little industry research. Technology skills are the hallmark of the modern business professional.
Yet there is a dark side to technology. If we are not careful it becomes an obsession, a black hole into which we pour time, money and even our sanity. Technology teases us with its promise but drives us crazy with its complexity, poor design and unreliability.
So how can we quickly get down the learning curve? How do we sort the good from the bad? Where should we start? Here are some technology tips for consultants. Continue reading →